Strachan 6811 JS Cloth Invite You to Meet at GBE2020
21

Have you ever wondered a cloth to protect your pool table from any accidental drink spillage? If your answer is "Yes!", maybe you should have a look at Strachan 6811 JS Cloth!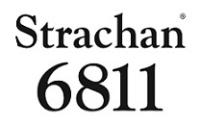 Website: http://www.Strachan 6811.co/
Created by WSP Textile in UK since 1890, today Strachan 6811 is widely recognized as the leading brand for snooker and pool around the globe. Focusing on designing fittest cloths for various marketplaces, along with great optimism about Chinese market, in 2018, Strachan 6811 introduced its star product - 6811 JS Cloth, a superfine cloth for Chinese Pool and a perfect protection for billiards tables!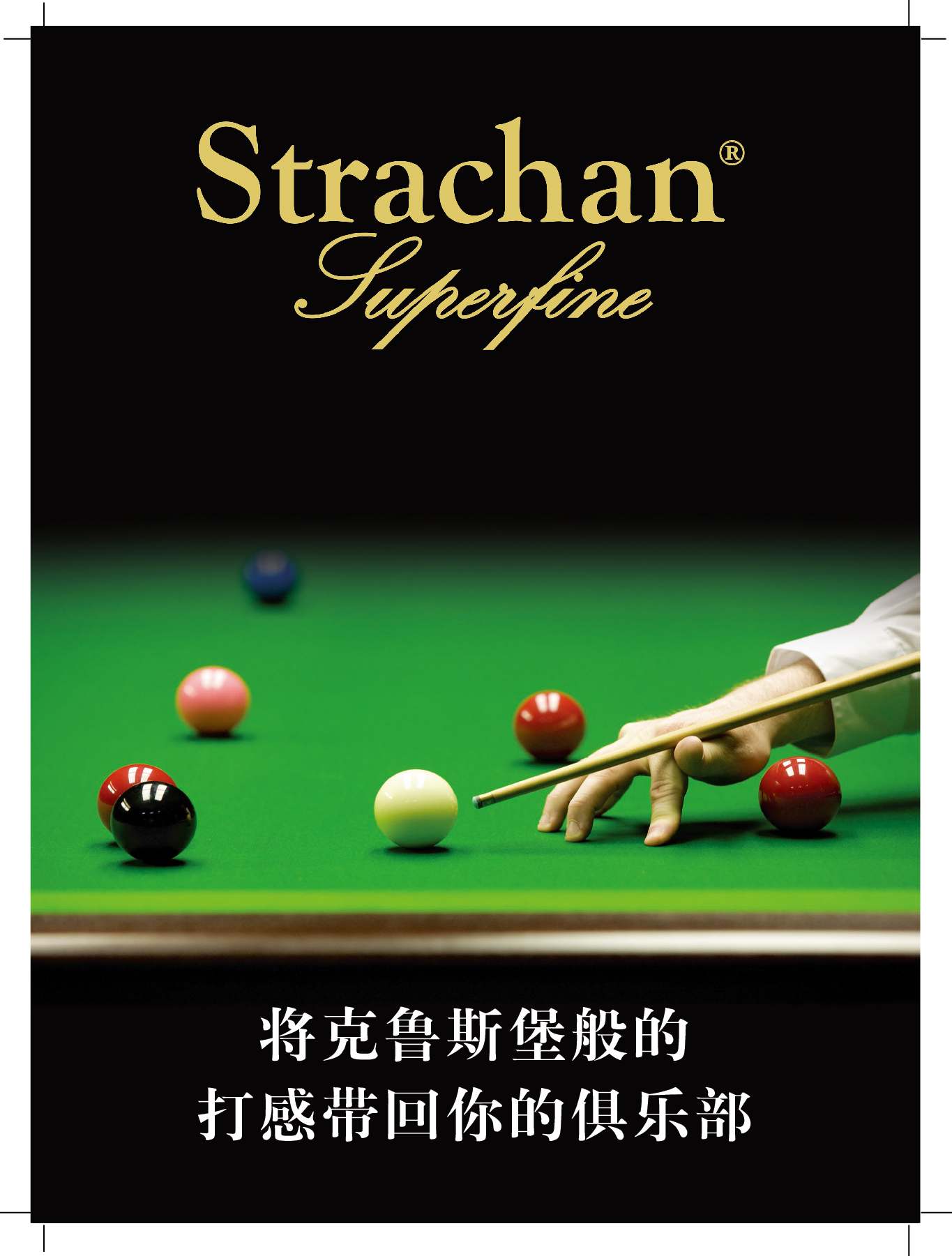 ▪ Treated with SpillGuard™ to protect against stains and spills.
▪ Resistant to tracking marks, ball marks and cue damage.
▪ To offer the perfect playing experience with the precision, control, speed and durability needed in Chinese pool.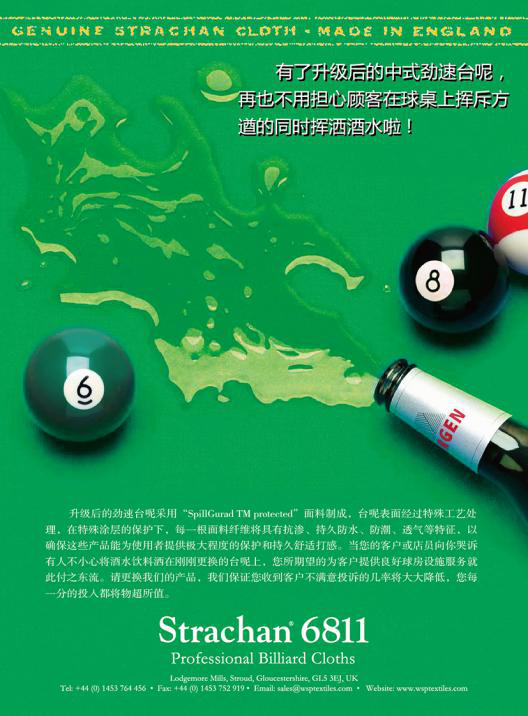 Offering unrivalled ball control, positional accuracy and speed, 6811 JS Cloth has made itself the choices of many professional pool competitions in China, such as Shanghai Masters, World Chinese Pool Masters, the Chinese Pool World Championship, etc.
As a ten-year exhibitor of GBE, Strachan 6811 is always a shining star during the Show. In 2020, more wonderful moments will be delivered. To experience the perfect playing experience offered by Strachan 6811 cloth, all it takes is to meet them in GBE 2020!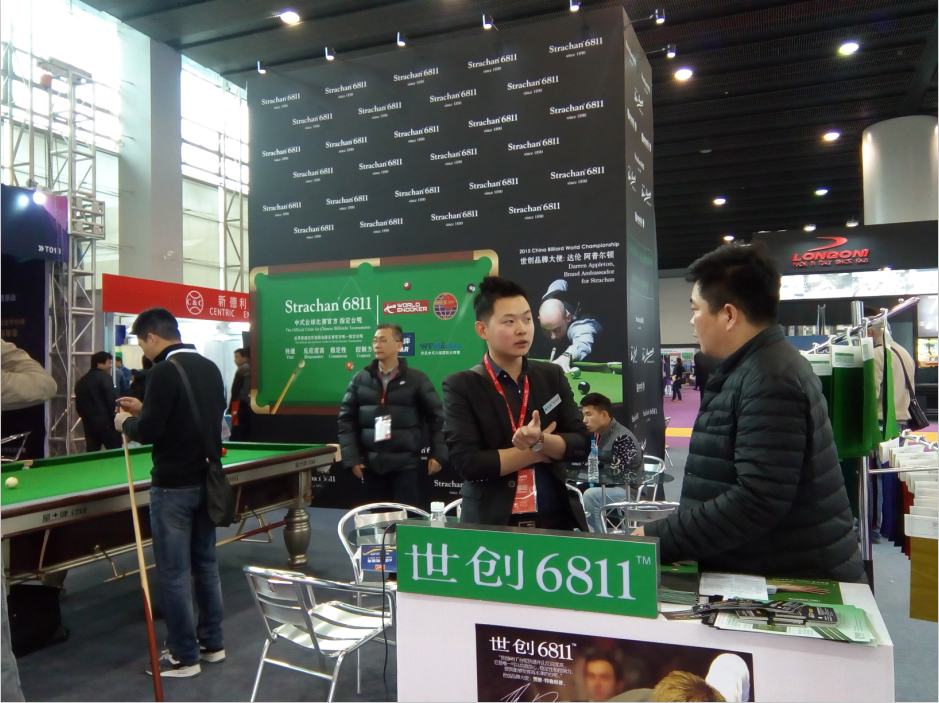 The 14th Guangzhou International Billiards Exhibition (GBE 2020)
Date: August 3rd-5th, 2020
Venue: China Import & Export Fair Complex
Website: www.gbechina.com