TradeAsia - A Global Marketplace for B2B
06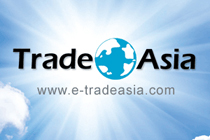 TradeAsia - A Global Marketplace for B2B


TradeAsia is an online B2B marketplace which can help companies promote global business and gain more trade opportunities.
We serve as a bridge between quality suppliers and happy buyers around the world.
We have over 1,000,000 active sellers and 2,000,000 products. With high efficient matching system, it will provide the appropriate supplier information periodically. The only thing you need to do is choosing a partner!